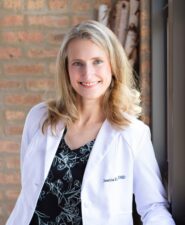 Dr. Jessica Rhodes became a dentist to help patients improve their smile, confidence and quality of life. She founded Juniper Dental, named for the juniper plant, which is known around the world for its calming characteristics.
She especially loves helping patients who may have anxiety about dental work by talking with them about their treatment options, what to expect and how they can feel most comfortable during their procedures. Dr. Rhodes also works with a trusted network of other providers so she can help patients coordinate all the care that impacts their dental health.
Dr. Rhodes has a doctorate in dental medicine from Southern Illinois University and a bachelor's degree in biology from Augustana College. She is a member of the Academy of General Dentistry, the American Dental Association®, the Illinois Dental Society and the Chicago Dental Society. She volunteers at Grace Episcopal Church in the South Loop, enjoys exploring the city and completed the 2019 Chicago Triathlon.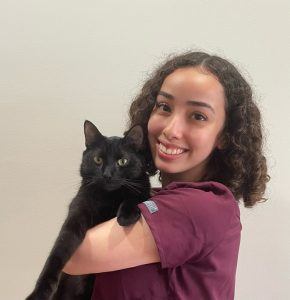 Sydney began her career in dentistry in 2021 after becoming a certified dental assistant. She enjoys ensuring patients have a comfortable experience in the office, and helps out wherever she is needed. In her free time, she enjoys spending time with her friends and family, as well as with her cat.